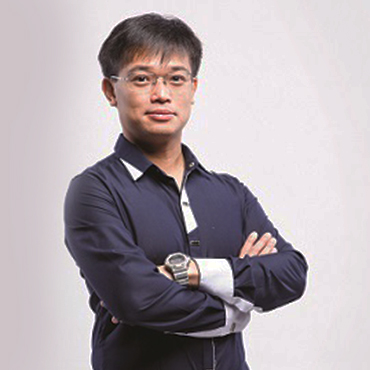 Samuel Gan
About the Founder
Associate Professor Dr Samuel Gan is trained in a wide variety of disciplines across biomedical sciences : Biotechnology, Structural Biology, Molecular Cell Biology, Virology, Allergy, (TP-SGP, UCL-UK, KCL-UK, BBK-UK), translation & interpretation (TP-SGP), psychology (OU-UK), higher education (KCL-UK), theology (KCL-UK, CLBS-SGP, GBI-SGP, FEBC-SGP), business admin (OU-UK), complexity science (SFI-USA), and commercial law & tech transfer (TP-SGP).

He is an associate of King's College, member of the Higher Education Academy UK, the British Psychological Society, Biochemical Society UK, and Allergy & Clinical Immunology Society, Singapore, New York Academy of Sciences, and was listed as one of fifty skilled talent alumni from technical tertiary education in the SG50 book "A Nation of Skilled Talents". In 2018, Samuel was selected as one of the "world's most promising researchers" in the Interstellar Initiative by the New York Academy of Sciences and Japan Agency for Medical Research and Development. In late 2019, 2020, Samuel was highlighted one of the 30 world class innovators "fusioneers" in the book "Innovation Through Fusion" by Dr CJ Meadows and SP Jain School of Global Management."

He is the Principal Investigator of his Antibody & Product Development (APD) Lab in A*STAR where he manages research and also the scientific services of his lab. He is also associate lecturer for Singapore University of Social Sciences; associate senior lecturer Dimensions International College (DIC); adjunct Associate Professor at James Cook University, Singapore, and associate lecturer at Republic polytechnic.

Despite working in multiple disciplines, Samuel's lab has achieved publications in the top journals of many fields in the last 7 years, almost all of which, he is the main and corresponding author. The output of each discipline is comparable to whole mono-discipline labs in outputs: therapeutic/diagnostic - >30 publications; products/apps - >30; Psychology/Social Sciences - >10, and 3 experimental biology textbooks.